Rachelle Cannon - Queen of Quads DVD
Rachelle Cannon DVD Review - Queen of Quads
This one-hour DVD takes you through training of each body part in a routine by Rachelle and she talks about healthy eating habits, bodybuilding, and competing. Includes her performance from the 2006 Atlantic Championships and two routines filmed like music videos.
After graduating from the United States Sports Academy in 2003, Rachelle Cannon (also known as "The Queen of Quads") has been building her resume as well as her body.
Cannon, who holds a Master of Sport Science in fitness management and a Bachelor of Science degree in political science from the US Coast Guard Academy.
Shattering the stereotype of female bodybuilders being too "masculine," the 5-2, 123-pound Bowie, MD resident sports a huge smile and photogenic face to top a swimsuit-clad well-sculpted physique.
"I learned that my body was acceptable the way it was," Cannon said. "I didn't have to try to be 'skinny' to look feminine. When I started bodybuilding I quickly began to understand and have an appreciation of the sport and felt like I finally found my niche; it was a world that rewarded people for looking strong and healthy."
Cannon is now self-employed. As a wellness consultant, she just completed a three-year contract with the United States Army as a nutrition counselor and conducted personal training as well. She's also a consultant for the local World's Gym franchise and has served as the Health Promotion Program Manager for the US Coast Guard.
"The Sports Academy has helped me get not just a more detailed knowledge but a broader knowledge of the different facets of fitness," Cannon said. "I learned that when it comes to a gym it is more than just hiring trainers but serious planning as far as equipment locations, exits and safety. I learned about the importance of practical work and research. It helped me bring more knowledge to the table than just 'let me show you how to lift a weight.' This gives me the ability to understand and communicate with gym owners and manage the financial aspect of everything."
A student interested in pursuing a degree in fitness management at USSA may be accepted from a variety of backgrounds. Generally, undergraduate majors with strong backgrounds in exercise physiology, physical education, biology, health sciences or business management are most suitable.
The USSA graduate curriculum in fitness management prepares students for careers in either managing a corporate, private, public or hospital-based Fitness Center or in a direct service fitness science field. The program also examines issues in health such as nutrition and physical conditions such as obesity.
Produced by FitnessAtlantic.com
---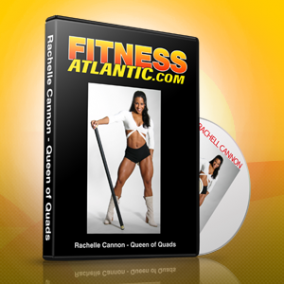 Rachelle Cannon - Queen of Quands
Rachelle passes on her training and nutrition advice for others to achieve outstanding results!
$39.99

---
---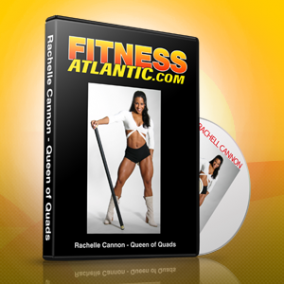 Rachelle Cannon - Queen of Quands
Rachelle passes on her training and nutrition advice for others to achieve outstanding results!
$39.99

---